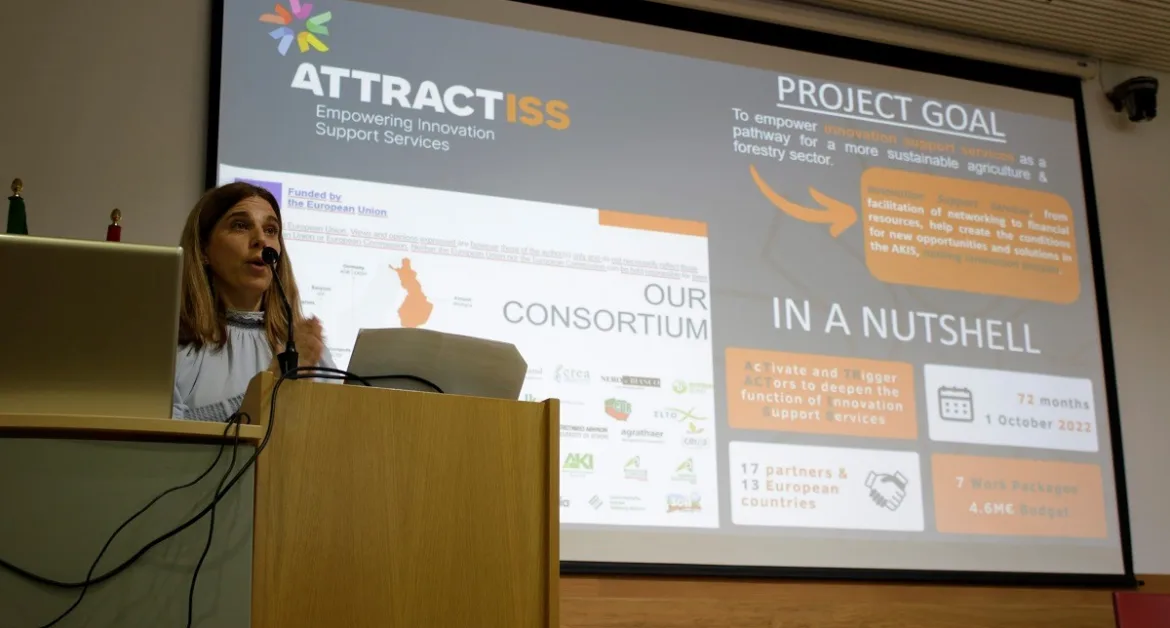 The ATTRACTISS project participated in I JORNADA "SUELOS VIVOS" OPERATIONAL GROUP: 'Living Soils for the regeneration of life in the soils of Cádiz vineyards'
The meeting held between March 23 and 24 in the assembly hall of University of Cádiz (Andalusia; Spain) served as a setting to share experiences between researchers, viticulturists and entities, in addition to promoting synergies between different R&I projects.

Around 100 representatives of academic institutions, wineries, companies in the agri-food sector and associations, together with the members of the project who presented the progress of the initiative, participated in the event.
ceiA3 gave a presentation entitled 'Building bridges for the transfer of the OG (Operational Group) Suelos Vivos project to the wine and agri-food sector of the province of Cádiz' with the introduction of the campus and its potential with the sector viticulture and also shared the objectives of the ATTRACTISS project, in the framework of the SUELOS VIVOS workshop ('Regenerating life in Cádiz vineyard soils').
The first conference was a great success! Synergies between the projects are expected to continue.